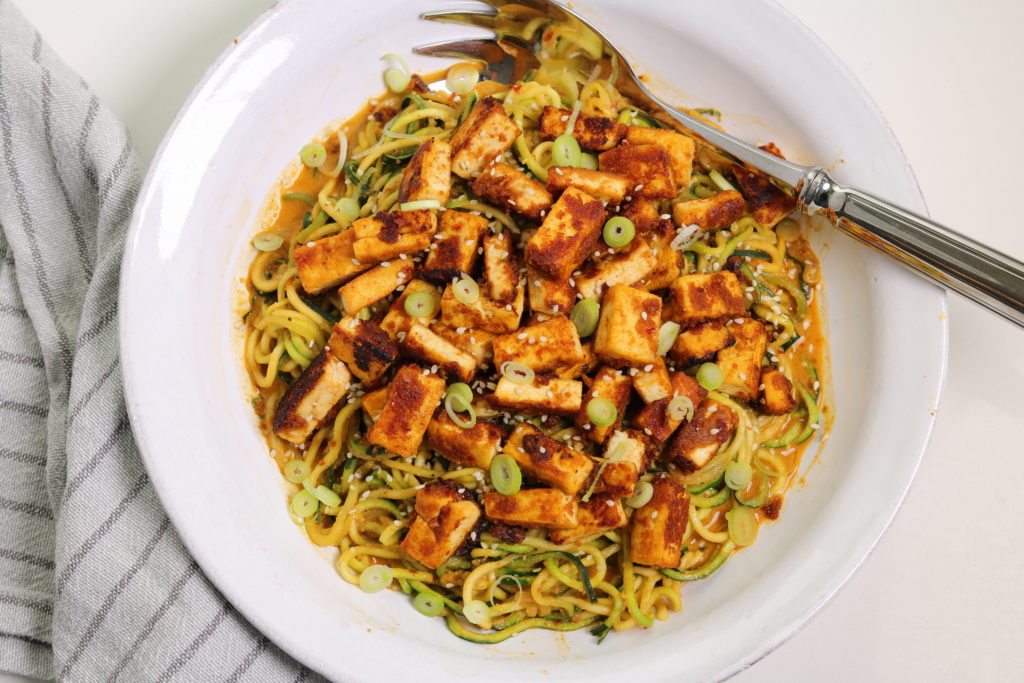 Let me tell you, it is rare to find a meatless entree that all 4 of my boys enjoy.  Guys certainly love their meat and aren't always too excited about meatless Monday.  I was shocked when all of them devoured this vegetarian Pinch of Yum recipe.  It is healthy and light and bursting with flavor.  The mixture of crispy tofu in a peanut, sesame oil, tamari and chili paste sauce is heavenly.  I served it with some extra brown rice on the side.  Enjoy!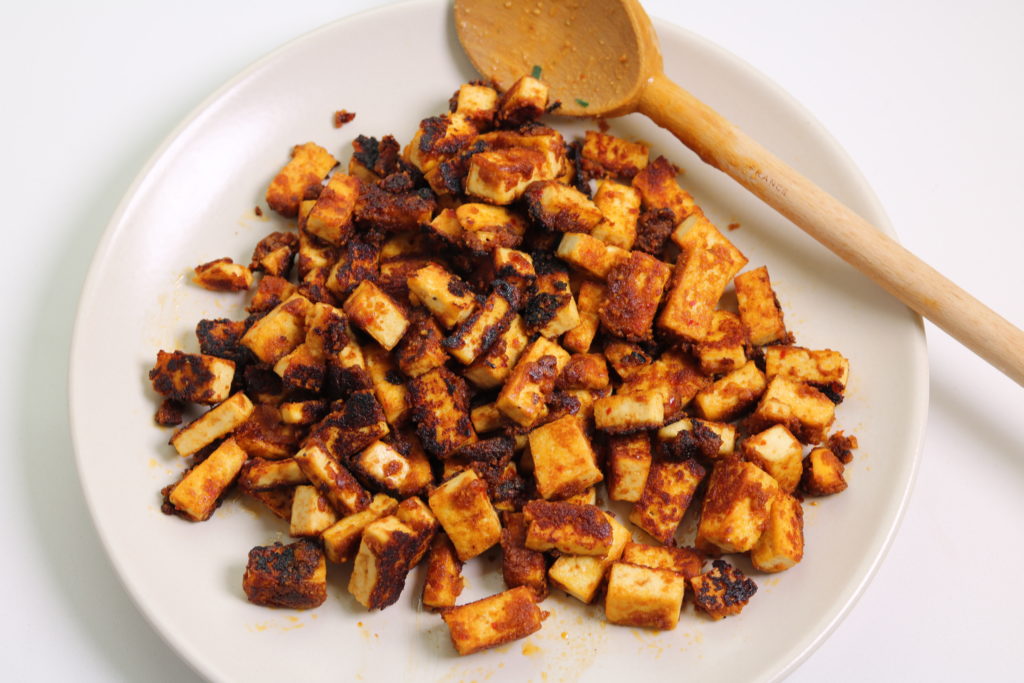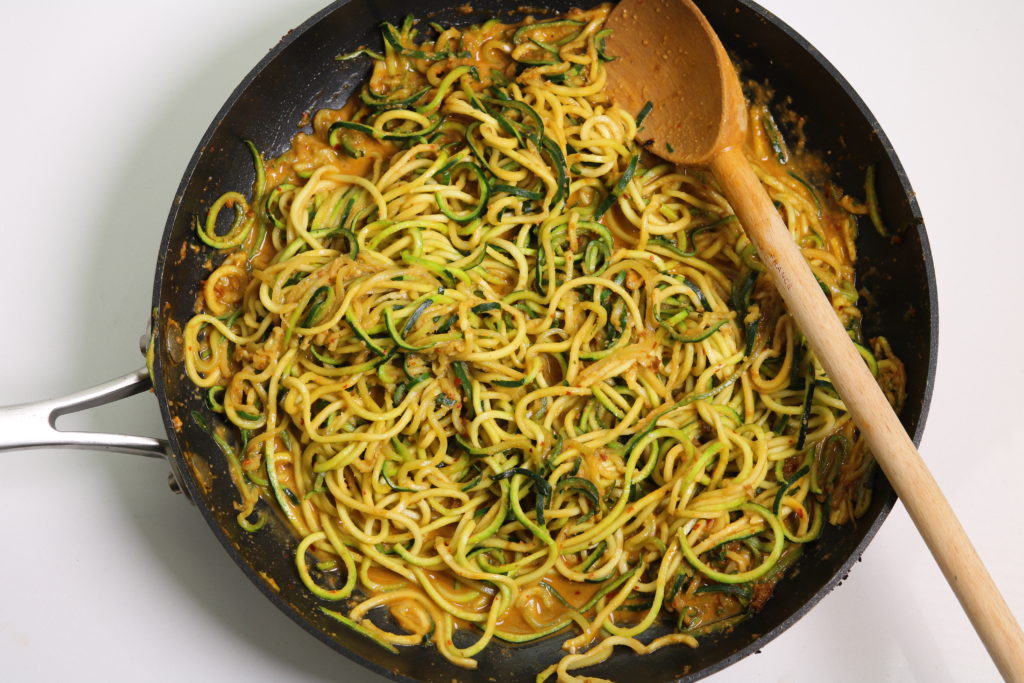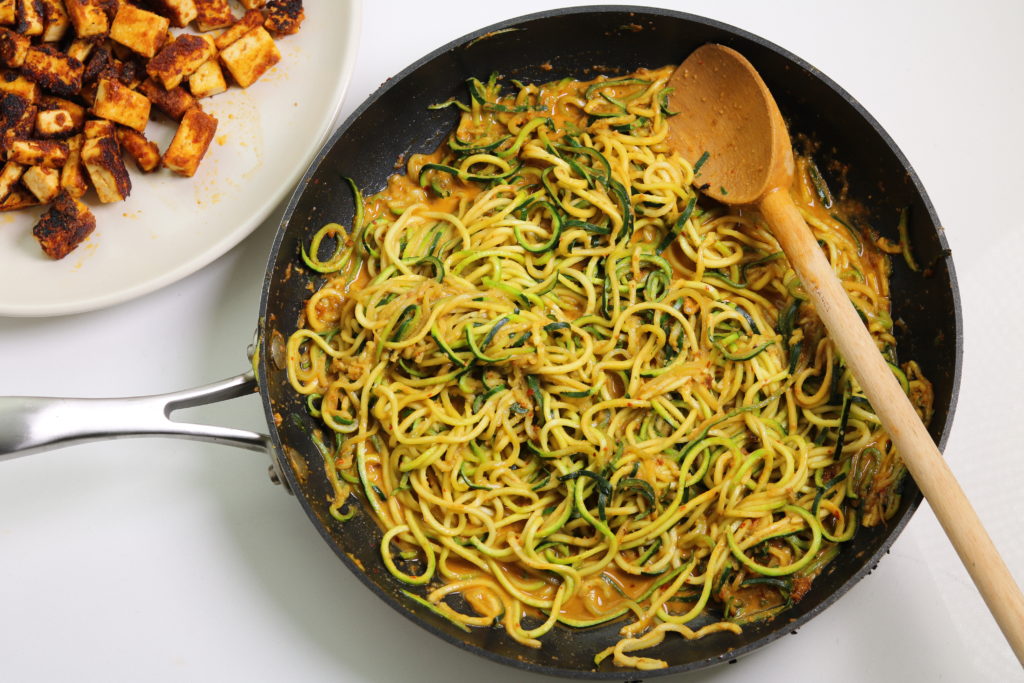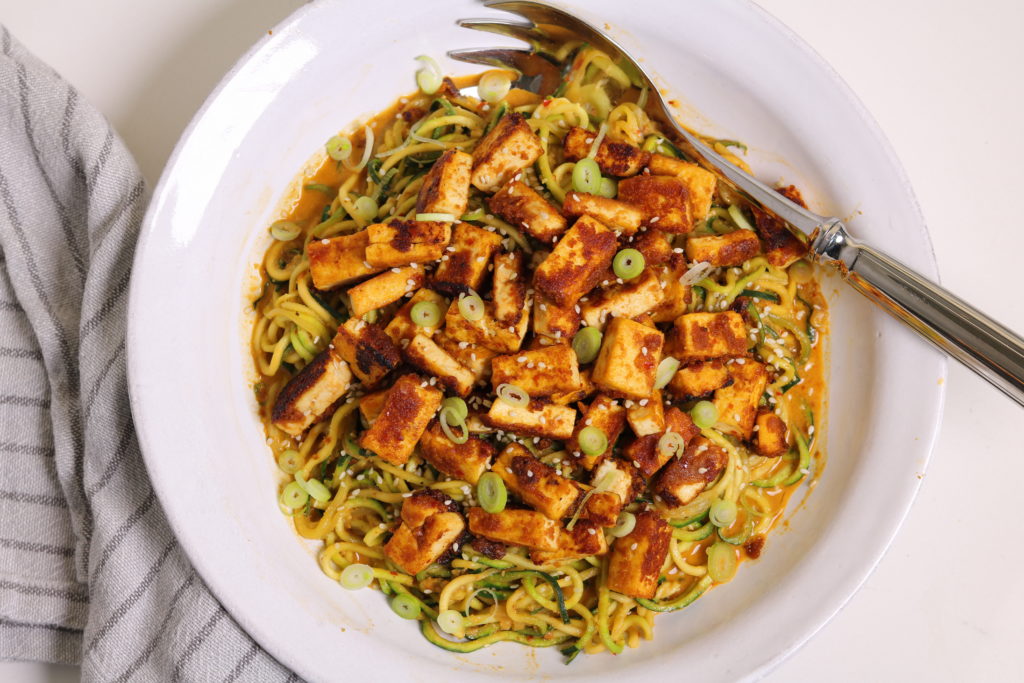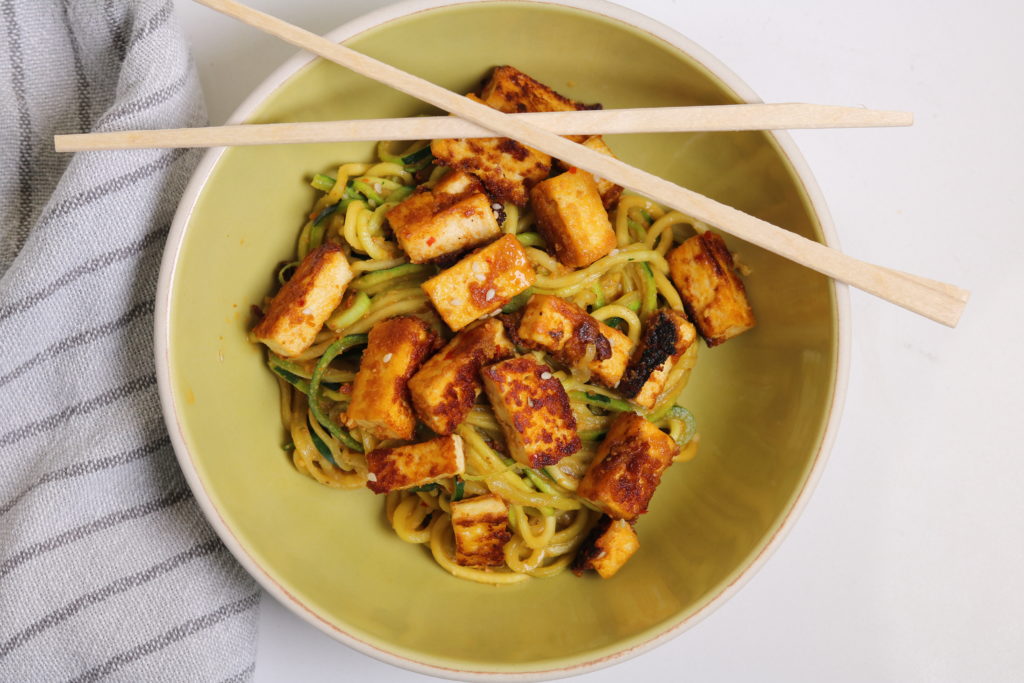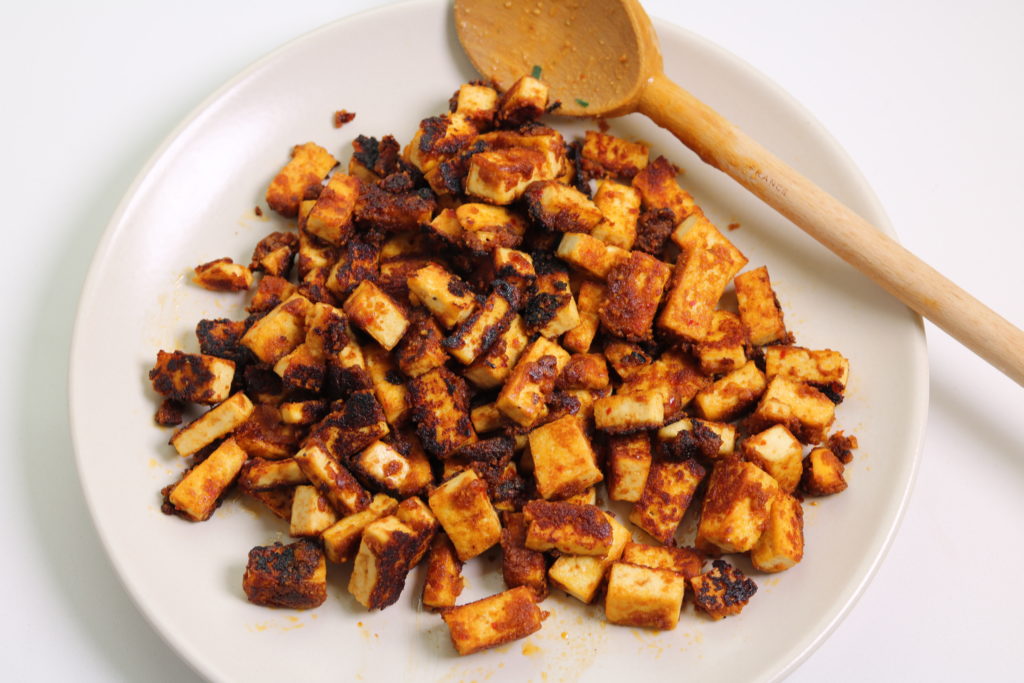 Spicy Sesame Zoodles with Crispy Tofu
Ingredients
½ cup peanut butter
½ cup sesame oil
⅓ cup tamari
¼ cup rice vinegar
2 tablespoons chili paste
2 tablespoons sugar
1 clove garlic, minced
1-inch piece ginger, peeled and grated
12 ounces extra firm tofu
4 cups zucchini noodles (about 4-5 zucchini spiralized)
sesame seeds and scallions for topping
Instructions
Whisk all the sauce ingredients together well in a bowl.
Press all the excess moisture out of the tofu. Cut into bite sized pieces. Heat 1 tablespoon oil in a nonstick pan or wok. Add the tofu and fry until golden brown. Add about ½ cup sauce and simmer until the sauce is absorbed into the tofu, about 10 minutes. Remove to clean plate.
Wipe the pan clean and add the zucchini noodles and the rest of the sauce. simmer for 5-10 minutes until the noodles are soft.
Place the zucchini noodles on a platter, top with the tofu, sesame seeds, and scallions and serve immediately.